BibSonomy now supports HTTPS. Switch to
HTTPS
.
community post
ParsCit: An open-source CRF Reference String and Logical Document Structure Parsing Package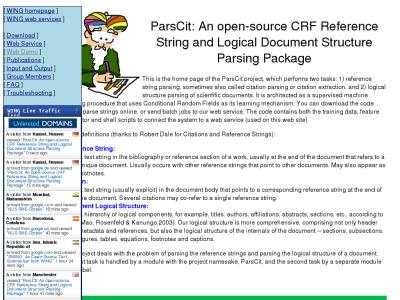 Comments and Reviews
This web page has not been reviewed yet.
rating distribution
average user rating
0.0
out of
5.0
based on
0
reviews
Please
log in
to take part in the discussion (add own reviews or comments).