Home
Digital Libraries
---
With BibSonomy, users of digital library catalogues (Open Public Access Catalogues, OPAC) are able to collect and manage the information they retrieved from the catalogue.
---
Why combine social bookmarking with digital libraries?
Social bookmarking enhances search, collection and management of digital information. It allows participants to contribute and share information. Users can store the bibliographic information which they retrieved from the OPAC library catalogue and annotate it with their personal comments. They can also explore the resources of others, enlarging their own collection with interesting objects and being guided through the vast amount of information sources.
Here are some examples of how to integrate BibSonomy with OPAC library catalogues.
---
BibSonomy at the library of the University of Cologne
The digital library of the University of Cologne promotes the idea of integrating libraries with user-created bookmarking systems. They offer a simple link to the BibSonomy publication metadata interface where you can add tags and cross-check the reference data fields. By clicking on the green BibSonomy symbol (on the right next to an entry) you get redirected to BibSonomy. There, you can edit the data and add information.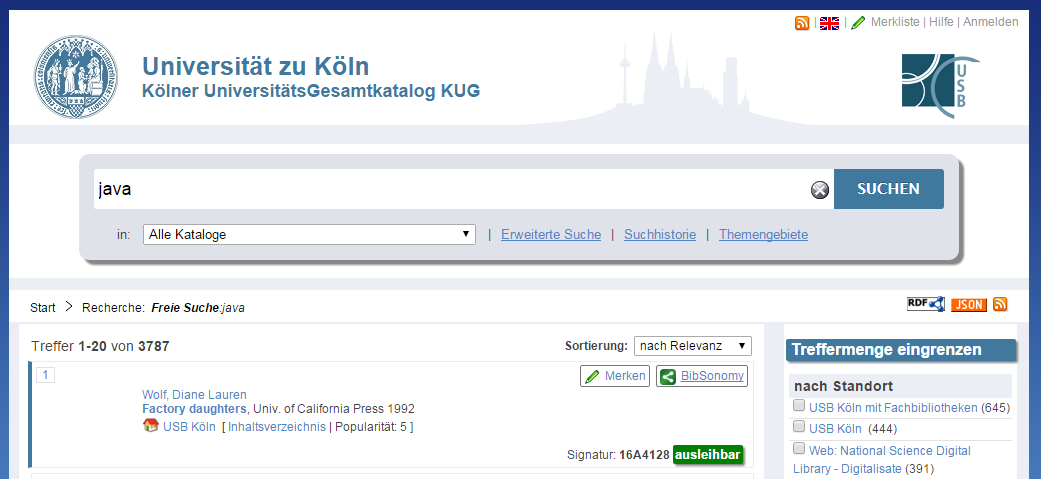 ---
BibSonomy at the library of the University of Heidelberg
The digital library of the University of Heidelberg offers to store the metadata of books and other publications in BibSonomy, too. To extract literature data of an entry to BibSonomy, click on an entry in the result list. On the upper right side on the grey bar, click on "Exportieren/Zitieren", then, choose BibSonomy. You get redirected to BibSonomy where you can edit the data before saving.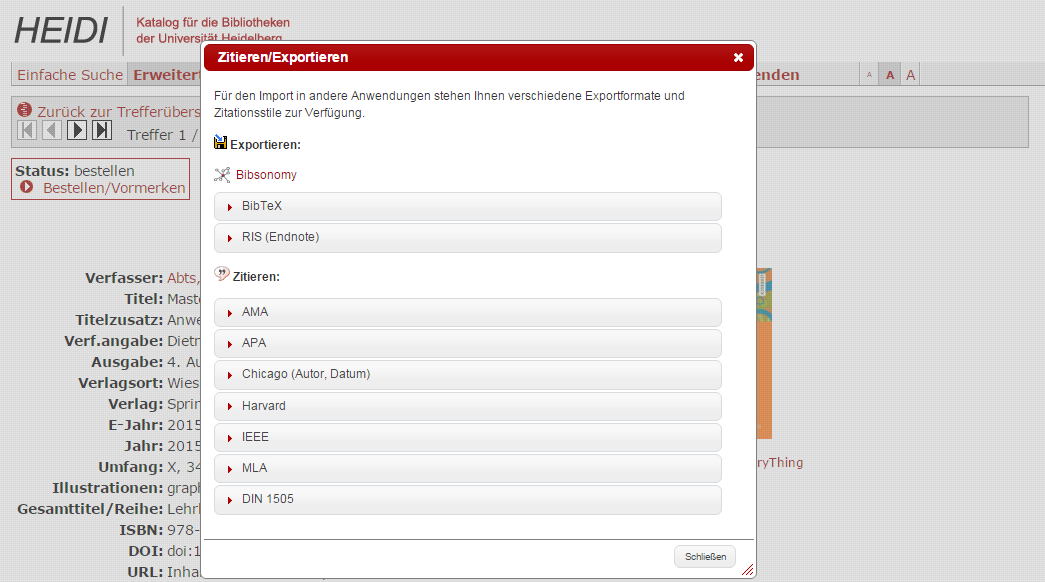 ---
Click here to go back to beginner's area and learn more about the basic functions.